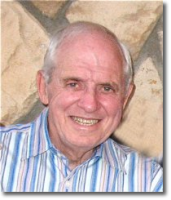 Author Philip Fleishman M.D. is a retired Plastic Surgeon who, in addition to writing thrillers, has been creating wood art for over forty years. His works include complicated intarsia, fretwork, custom furniture, delicate inlay, and some of the most creative and unusual pepper mills you will ever see.
While practicing Plastic Surgery he received many awards and honors for his work with burned patients. In 1973 the Centurions in Tucson Arizona named him "Physician of the Year" for his dedication to burn care in Southern Arizona. He is one of a very select group to ever receive the award of "Honorary Firefighter" by the Tucson Fire Department. His writing and wood art reflect the same precision and attention to detail that he brought to the practice of Plastic Surgery.
He lives in Tucson, Arizona, with his wife, Jane, and their two golden retrievers, Rosie and Sassy.